DWI Restoration Hearings Lawyer Serving Burlington, Graham, Mebane and North Carolina

Has your license been revoked because of one or more DWI convictions in North Carolina? You will need to defend yourself with the help of an experienced lawyer in a DMV restoration hearing.
Consequences of DWI convictions:
First conviction: One year revocation
Second conviction: Four year revocation
Third conviction: Permanent loss of your license
If you have been convicted of two DWIs, it may be possible for you to request a DWI restoration hearing with the Department of Motor Vehicles to request the reinstatement of your driving privileges.
You Need an Experienced Attorney for Your DMV Restoration Hearing
If you have a second or third DWI conviction, it's imperative that you have an attorney in your corner for the DMV restoration hearing. The court takes these cases very seriously and you need an experienced attorney to prepare with and fight for you. During the proceedings, character witnesses will have to testify on your behalf that you are neither drinking alcohol to excess nor driving. These witnesses will be placed under oath and must swear to tell the truth or face the consequences of the law.
It will help your case greatly if you are involved in alcohol abuse treatment courses like the 12 step group alcoholics anonymous.
Our Experienced Team Can Help
If you are looking for an experienced DWI restoration hearings lawyer that will handle your case with discretion, professionalism and care, you need Ector Law Firm. Boasting years of experience, Brandon Ector has defended many clients needing to get their driving privileges back.
Ector Law Firm is committed to you throughout the whole process. We will conduct a thorough investigation and apply all of our knowledge and skills to prepare the best defense for you. Schedule a free consultation today by calling our friendly team at (336) 570-2211.
Qualified and Trusted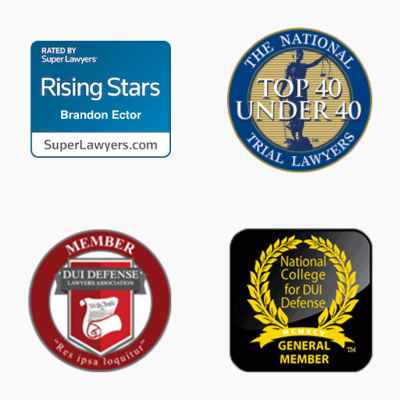 Schedule Your Free Consultation
Criminal Law