Experienced Will Attorney serving Burlington, Graham, Mebane and North Carolina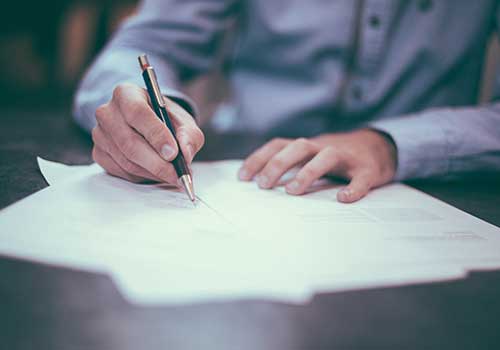 Having a Will is the Most Considerate Thing You Can Do For Your Family.
Protecting your assets and caring for your family are important issues during life and after death. Wills, trusts and powers of attorney are strategic documents to accomplish this goal. To be certain that your needs and desires are met, always consult an experienced attorney for the planning and drafting of these documents.
Having a will makes the emotional time after your passing easier for your family. You can lessen the burden on your family by planning for their care and financial well being, by naming a guardian to take care of your minor children, by creating a trust for the benefit of your spouse and/or children, and by planning to save taxes.
Frequently Asked Questions (FAQs)
Resources contained on this page are from the NCBAR's "This is the Law", Protecting Your Assets pamphlet series.
Q. What is a will?
A. A will is a legal document that allows you to control how and to whom certain assets owned by you pass at your death. Your will can provide for the disposition of your home and other real estate, as well as personal property such as cars and bank accounts, to loved ones. There are formal requirements established by N.C. law that must be met for a will to be valid.
Q. Who may have a will?
A. Anyone 18 years of age or older may have a will. Without a will, N.C. law determines how and to whom your money, property, and personal belongings will pass. If you already have a will and circumstances in your life have changed, review it to be certain that it still expresses your wishes and desires. If you have a will from another state, you should have your will reviewed by a North Carolina attorney to ensure that it meets the requirements of N.C. law.
Q. What are the considerations in choosing a guardian?
A. Often it is best to choose a family member or a close friend you and your child know well, and who shares your values and beliefs. It is also important to consider the personal circumstances of the guardian. Where the guardian lives, as well as his or her financial, physical and emotional well-being, will affect your child. The Clerk of Superior Court will consider your recommendation (see N.C.G.S. 35A-1225) as a strong guide in appointing a guardian, but the Clerk is not bound by your recommendation if the Clerk finds that a different appointment is in the child's best interest. You may recommend a successor guardian in your will in the event your first choice is unable to be the guardian. Ask the guardian if he or she is willing to serve in this role before naming him or her in your will. If the person you recommended as guardian is no longer the person you wish to care for your child, you should change your will.
Q. How can I leave property to my minor children?
A. You can make financial arrangements for your minor children's care in your will. If you do not arrange for the management of property inherited by your minor children, N.C. law provides a statutory method for the management of the property for the child's benefit. Your will can provide that your child's inheritance will pass into a trust for the child's benefit. The trust can ensure that the funds are used for the child's education, health, and general well-being. You can determine when the child will receive those funds. For example, instead of an 18-year-old inheriting a large sum of money, you can require that the child be older before he or she can own the inheritance outside of the trust. Regardless of the age you determine to be a responsible age for your child to inherit your estate, you can be assured that the child's needs will be paid for by the person, or financial institution, you appoint to manage those funds for your child. This person is called a "Trustee." The trustee and guardian may be the same person, but they don't have to be.
Q. What is a power of attorney?
A. A power of attorney ("POA") is a legal document in which a person, called the "principal," gives authority to an agent to act for the principal.
Q. What is a POA used for?
A. There are two common POAs, the one for financial matters, (sometimes called a "General" or "Financial Power of Attorney") and the one for health care decisions (usually referred to as a "Healthcare Power of Attorney"). The Financial Power of Attorney allows you to name someone to pay bills and handle business or property transactions for you. The Health Care Power of Attorney allows you to name someone to make healthcare decisions if you are unable to do so for yourself.
Start the Conversation With a Free Consultation.
If you need help preparing a will, you deserve an experienced lawyer to navigate your the process. Ector Law Firm's team will make this an easy-to-navigate process for you and your family. Contact attorney Brandon Ector today for a Free Consultation by calling (336) 570-2211.
Qualified and Trusted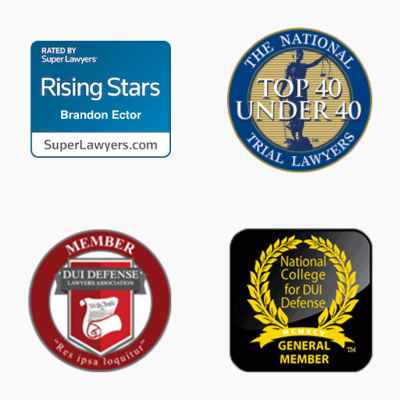 Schedule Your Free Consultation
Criminal Law