Traffic / Speeding Ticket Lawyer Serving Burlington, Graham, Mebane and North Carolina
Almost everyone has received a speeding ticket, but it seems like some people get better results when fighting them. The secret these people know is to hire an experienced traffic attorney.
Traffic tickets often result in:
Expensive fines
Suspended driver's license
Higher insurance premiums
In extreme cases, jail time
Ector Law Firm helps you fight and often avoid these consequences. We understand the impact a traffic violation can have on your personal life. It can affect your finances, your career and even your freedom. We use our numerous years of combined traffic defense experience and knowledge of Alamance County to pursue the best possible outcome in your specific case.
The Local Lawyer Advantage
Alamance County Lawyer Brandon Ector was both born and raised in Burlington. He's driven Alamance County roads for decades and this in-depth knowledge allows him to build you a tailored case to get the best possible outcome. You not only hire him for his legal knowledge, but also his local knowledge.
Fighting Points on Your Insurance
Each time you are found guilty of a traffic violation in North Carolina, you are saddled with heavy fines and points on your driving record. This is a one-two punch for many people's finances. For example, if you pass a stopped school bus you may receive five points. Or, if you are found guilty for running a red light you will have three points. Points can add up quickly, especially if you are found guilty for more than one violation in an incident. Your license will be suspended if you accumulate twelve points within a three-year period.
Attorneys with a Proven Track Record
As you can see, there's a lot at stake when you receive a traffic / speeding ticket. The team at Ector Law Firm will fight your case with experience that's built on a successful track record. Schedule a free consultation today by calling our friendly team at (336) 570-2211.
Qualified and Trusted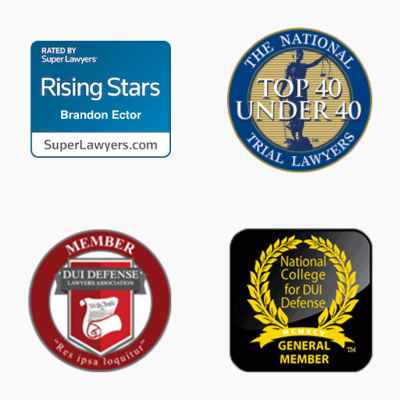 Schedule Your Free Consultation
Criminal Law